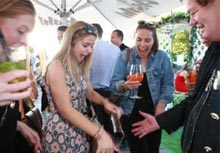 Talked about long after the event
* Corporate Functions *
* Private Parties *
* Conferences *
* Special Promotions *
* Grand Openings *
* College Events *
Make your next event dynamic and unforgettable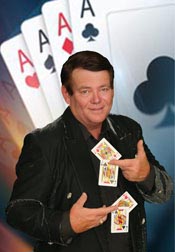 Alan's strolling magic is perfect for cocktail parties or receptions. He performs his magic in the hands of your guests, using cards, coins, jewellery and other magical props.

This intimate style of performance allows the flow of the party to move uninterrupted and is an excellent ice breaker. This will get people talking and laughing adding a sense of fun to the function.

Walk around magic is great at events where guests are standing and engaging in multiple conversations and it helps to create an atmosphere of excitement. Alan is an international award-winning professional magician who is based in Auckland, New Zealand.

He is the only New Zealand magician who is a Global Member of the famous Magic Castle in Hollywood, USA, where has performed more than 100 shows.

Alan is also a member of the prestigious Magic Circle in London where he holds their highest degree of Member of the Inner Circle with Gold Star.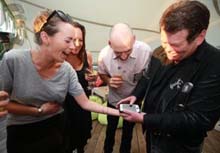 ** Telephone Alan NOW on 0274 95 7070 so you can discuss your requirements and he can tailor his performance to fit your venue and your particular needs. **