A show that will leave all ages spellbound
* Corporate Christmas Functions*
* Sports Clubs *
* Event Fairs *
* Shopping Malls *
* Leisure Parks *
* Civic Park Events *
* School Fairs *

Astonishing magic and illusions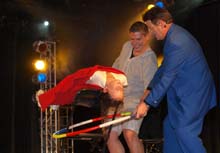 1. Entertainment: A family magic show is a fun and engaging form of entertainment that can captivate audiences of all ages. It provides a great opportunity for families to bond and enjoy a shared experience.

2. Confidence and social skills: Children who participate in family magic shows or volunteer to be part of the act can develop confidence and social skills as they interact with the magician and other audience members.

3. Imagination and creativity: Magic shows can inspire children to use their imaginations and think creatively to experience a sense of magical wonder.

4. Memory and attention: Magic shows can help improve children's memory and attention skills as they try to remember the sequence of tricks or pay close attention to the magician's movements and sleight of hand.

5. Family bonding: Attending a magic show together can provide a shared experience and lasting memories.

Overall, booking Alan's family magic show can be a fun and entertaining experience for both children and adults.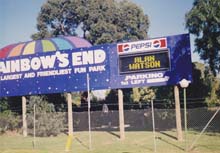 lots of comedy and fun
Telephone Alan NOW on 0274 95 7070 so you can discuss your own requirements so as he can tailor a performance to your particular needs.